We've been working hard with Edna Brewer Middle School students to create these fabulous 16 large native California wildflower mosaics for the courtyard of their school. Now the flowers are installed and we are all thrilled with the results! Over 300 students participated in making the mosaics. The project integrates lessons in science, art, ecology, sustainability, hands-on skill development, landscaping, and campus beautification.
Last weekend was the big installation and parents, teachers, families and fellow mosaics artists came from all over to help. We seriously couldn't have done it without them! Now the dreary side of the courtyard sings with color and the students are asking for more!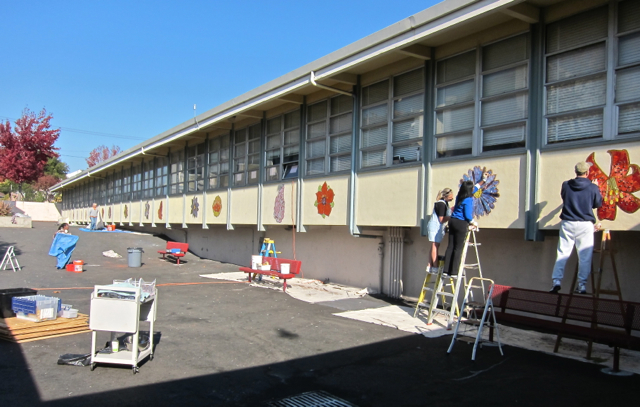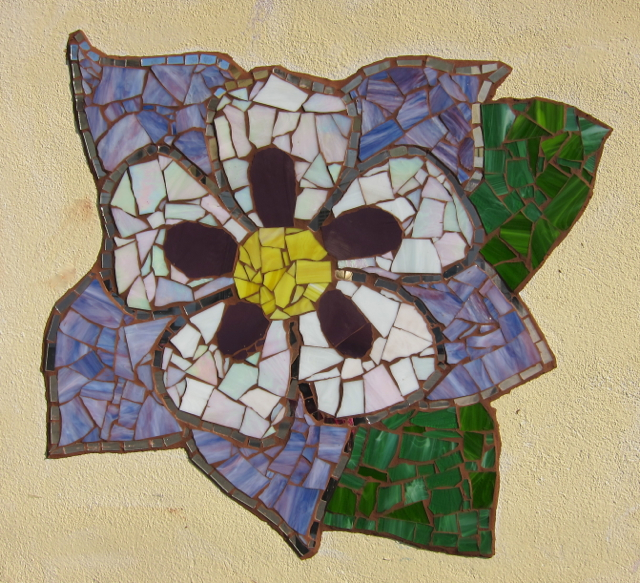 Special thanks to Kathy DeRosas (project spearhead and organizer), Jeri Schnieder (teacher extraordinaire), Tracy Davis (mosaic artist volunteer), Kathy Law (mosaic artist volunteer), the PTSA and all the students and volunteers who helped make this project!